Here is the link for this week's Beaverton Schools' Superintendent Report from Mr. Passalacqua
https://5il.co/zks8

There has been a change to the special announcement from the Jr/Sr High School. All youth groups who are scheduled to be in the Homecoming parade WILL be permitted this year. We apologize for the inconvenience and upset feelings that this has caused. Sincerely, Mr. Passalacqua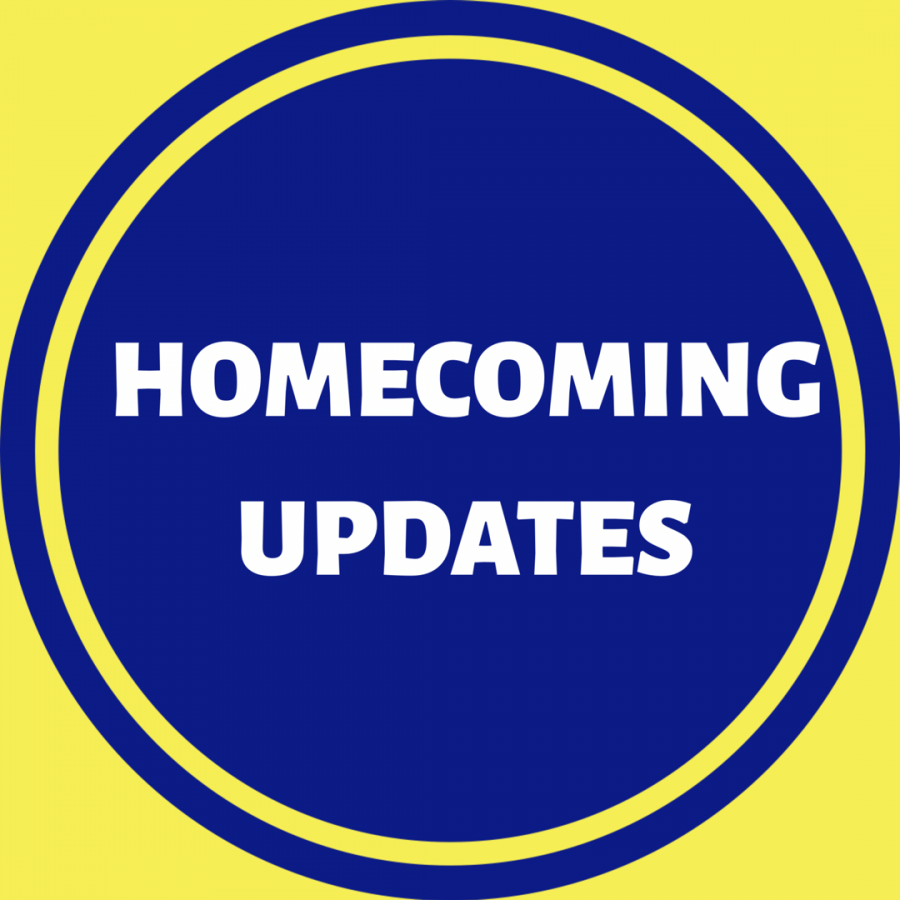 Special announcement about our Beaverton Jr/Sr High School Homecoming Parade, especially fall youth organizations. We are excited to, once again, have our homecoming parade next week. We appreciate everyone who helps make this event a success. Please be advised, from this point forward, the Beaverton Jr/Sr High School Homecoming Parade will only be for 7th through 12th grade students. We encourage all other youth organizations to come out and support the parade as spectators. It is an event that all youth can look forward to participating in once they are in the Jr/Sr High School. Thank you to everyone for your understanding. Line up will begin at 4:00 next Friday, October 1st in the front of the jr/sr high main parking lot for the 7th through 12 grade student organizations.


Here is the link for this week's Beaverton Schools' Superintendent Report from Mr. Passalacqua.
https://5il.co/z8t3


Thank you to Captain Kossi Komlassan and Miss Johnston for their assistance in organizing such a wonderful event last night. Thank you to all of our veterans near and far. Proud to be a Beaver & an American! The student section was rocking last night too!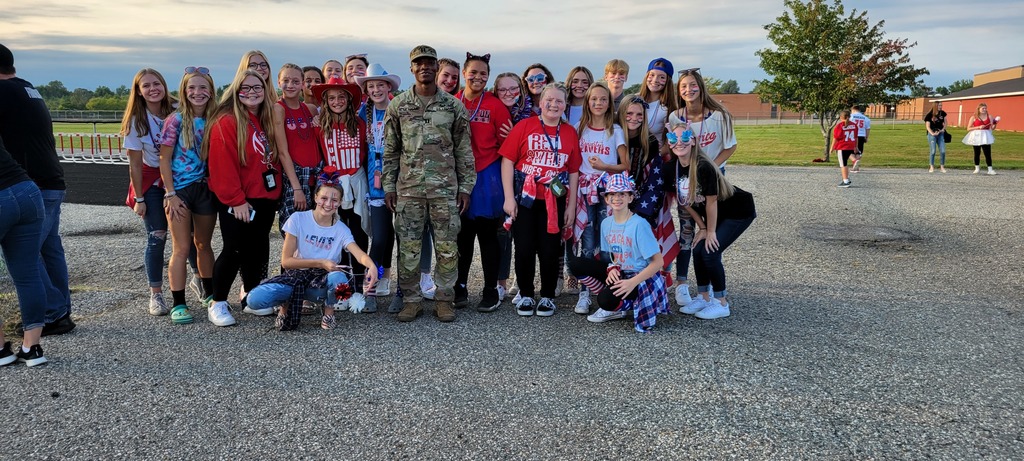 The traffic flow around the Elementary can be confusing. The red arrows show the preferred traffic patterns for drop offs. Please have the children ready as you approach the drop off areas. This design has the potential to look a bit different for the 2022-2023 school year. Please be patient.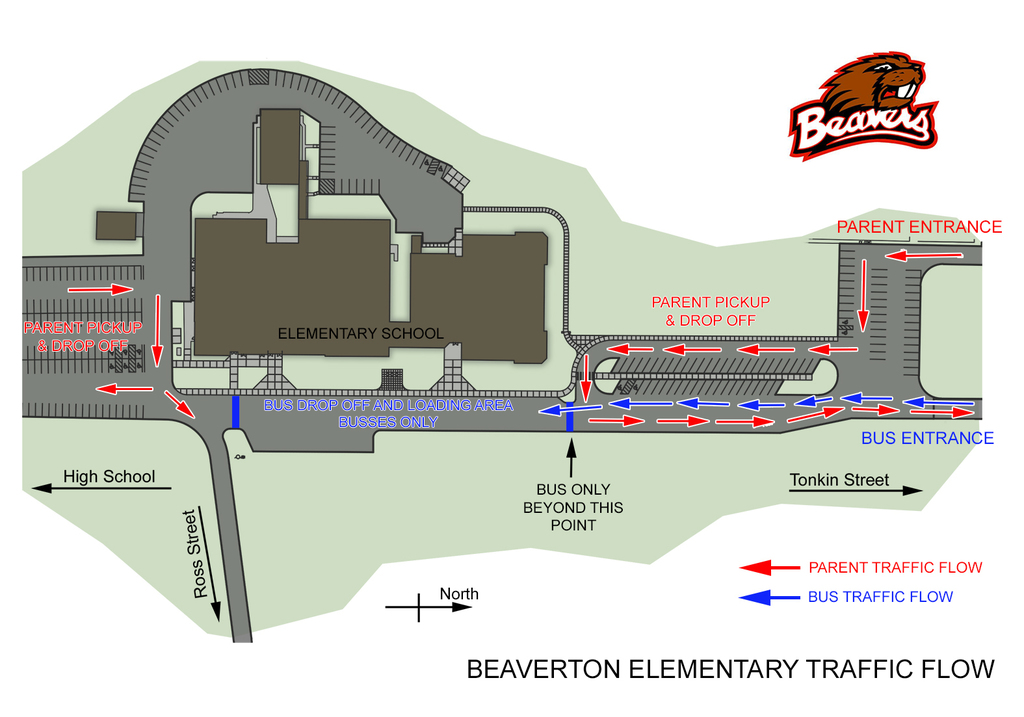 A student that attends Beaverton Jr/Sr High School has been diagnosed with COVID-19. The local Health Department is investigating the situation and are working to identify the close contacts that will need to stay home in quarantine. If you are not called, then you are not a close contact.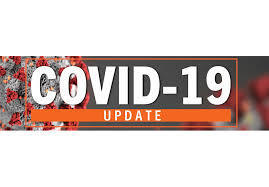 Good evening Beaverton, Please be reminded that tomorrow, Wednesday, September 15th is a half day of school. Elementary release at 11:30am and Junior/Senior High School release at 11:45am. Have a great evening.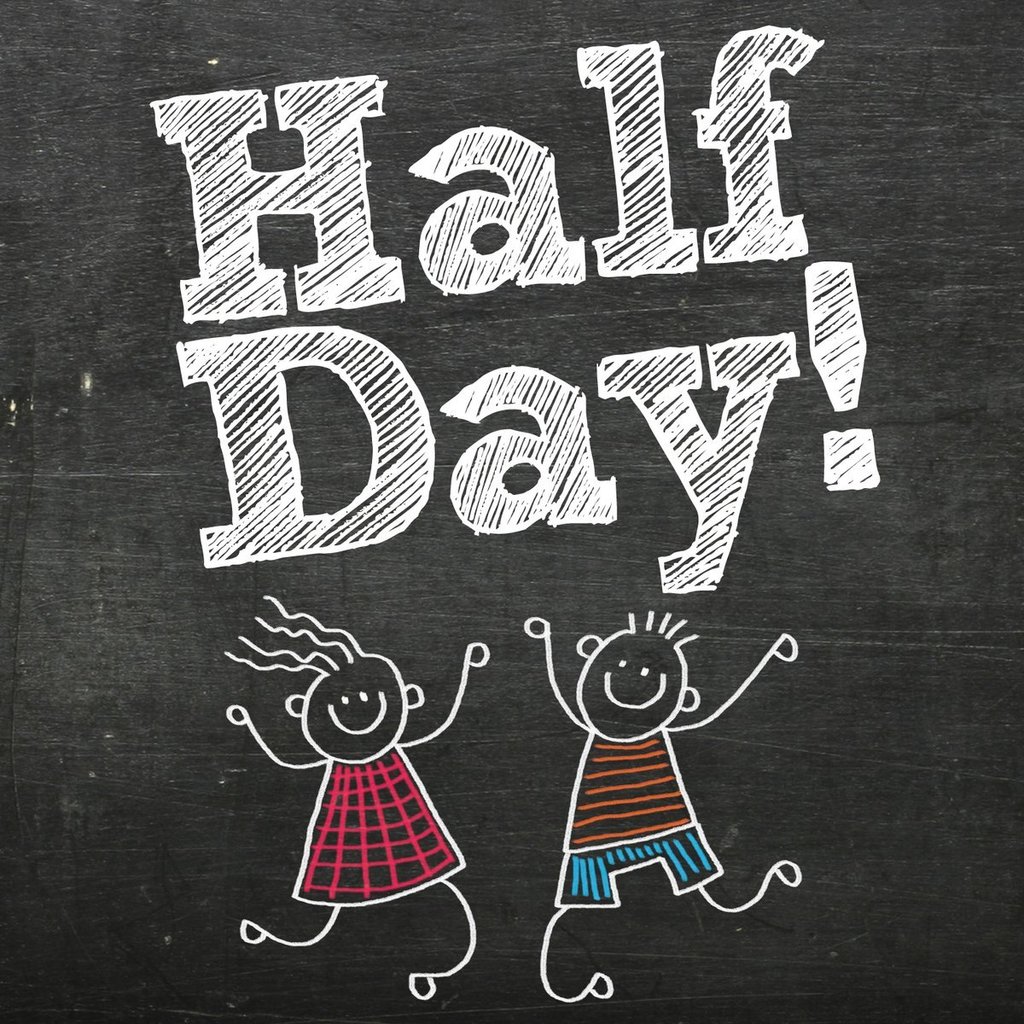 Here is the link for this week's Beaverton Schools' Superintendent Report by Mr. Passalacqua.
https://5il.co/yriu


Tailgate Event Planned in Beaverton
https://www.midmich.edu/community/news/tailgate-event-planned-beaverton
As part of Mid Michigan College's effort to connect with local communities, the College will be hosting a tailgate event and scholarship giveaway at the Clare vs Beaverton varsity football game on Friday, September 10th in Beaverton. College representatives will be at the field starting at 6pm with free hot dogs, purchased through the local sports boosters association, and giveaways. During the game, two students from each participating high school will compete in a fun, interactive scholarship giveaway contest. Each team of two will stand 15 yards apart with one student throwing 10 Mid Michigan College footballs and the other attempting to catch them in a basket. Both members of the winning team will receive a $500 scholarship to Mid Michigan College. The remaining two participants will each receive a $100 scholarship to Mid. Clare and Beaverton high school students can register for a chance to participate the week of the game at midmich.edu/team-toss-challenge, by scanning the featured QR Code with their smartphone, or by connecting with a Mid Admissions Representative at their school. For more information about Mid's Tailgate Team Toss Challenge or to discuss potential partnerships, contact Scott Mertes at
smertes@midmich.edu
or (989) 386-6622 x230.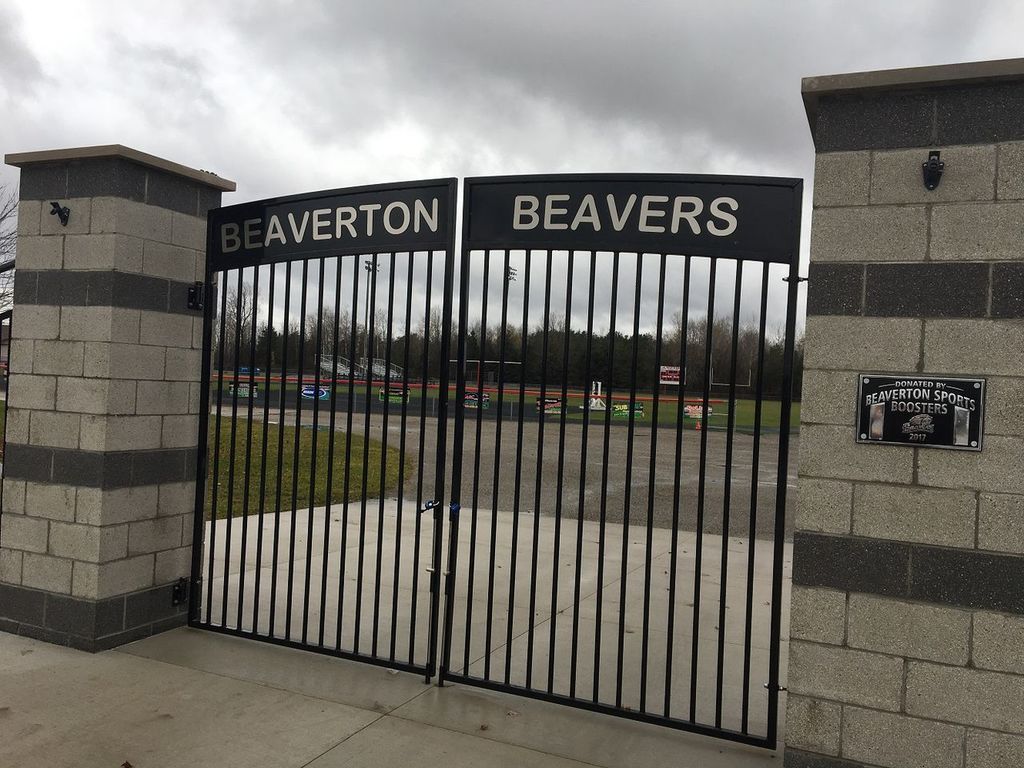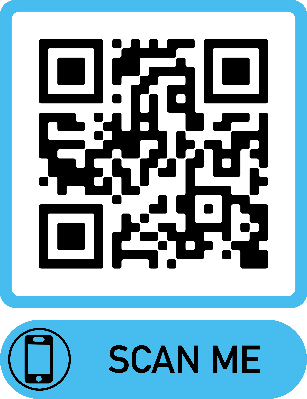 Buses have been loaded and are on the move now. We anticipate an approximate delay of 30 minutes to our bus drop off times. Thank you for your patience and understanding.

We are holding all kids in the buildings until at least 3:15pm due to the storm. Student drop off times will be delayed from normal timing. Please be patient and stay safe!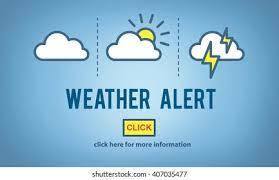 Good afternoon Beaverton, We may have buses delayed due to the incoming storm. Please keep an eye on the weather. Thank you in advance.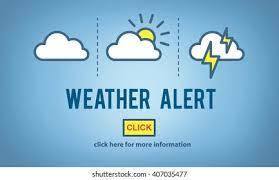 Here is the link for this week's Beaverton Schools' Superintendent Report from Mr. Passalacqua.
https://5il.co/yhfj
Thank you to all of our various friends, family and community members for the generosity of school donations and support! We are very fortunate to be the recipients of such a caring and nurturing district. I would like to recognize groups such as the Beaverton City Police Department with the donations of backpacks, International Brotherhood of Electrical Workers Local 692 with additional cases of hand sanitizer, Thrivent for organizing a school supply drive, Coach Roy Johnston for painting outside basketball court lines, Home Depot for science supplies, Beaverton A& W, Beaverton Activity Center, DOW, local church organizations, and many more for all of the student and classroom supplies. Our staff is amazed at the outpouring of support for our youngest learners! Many thanks to everyone for their help in getting this school year off to such a great start!!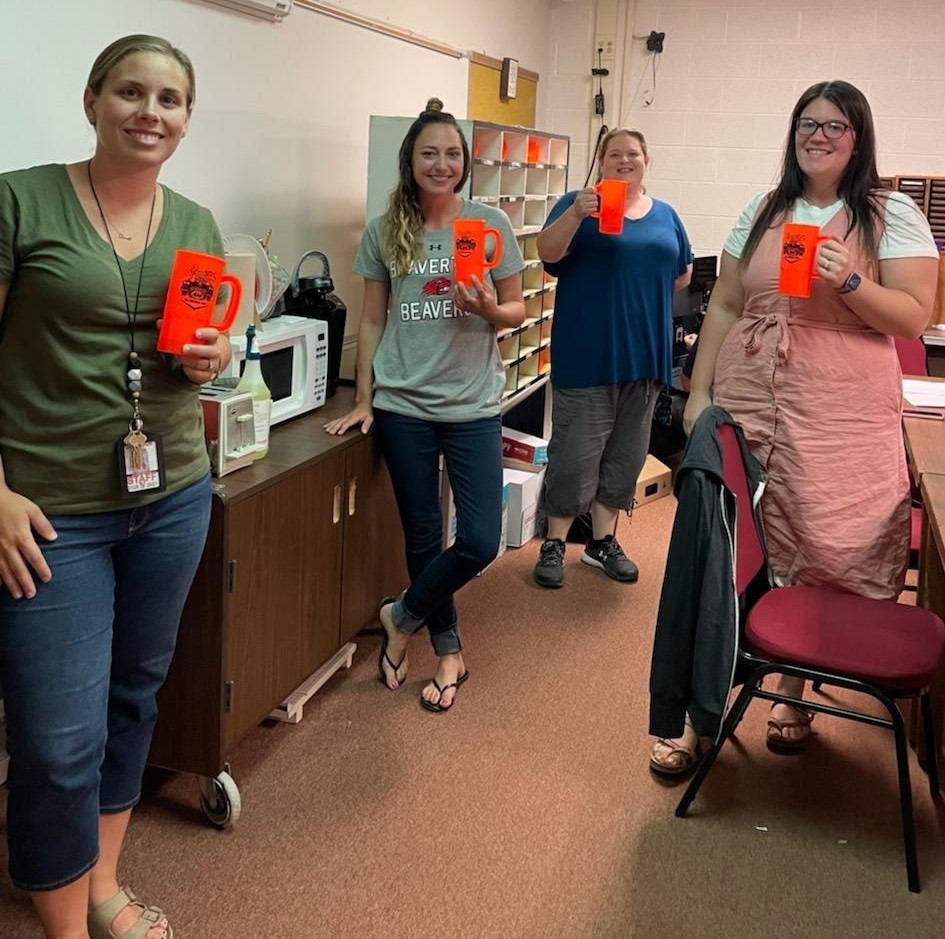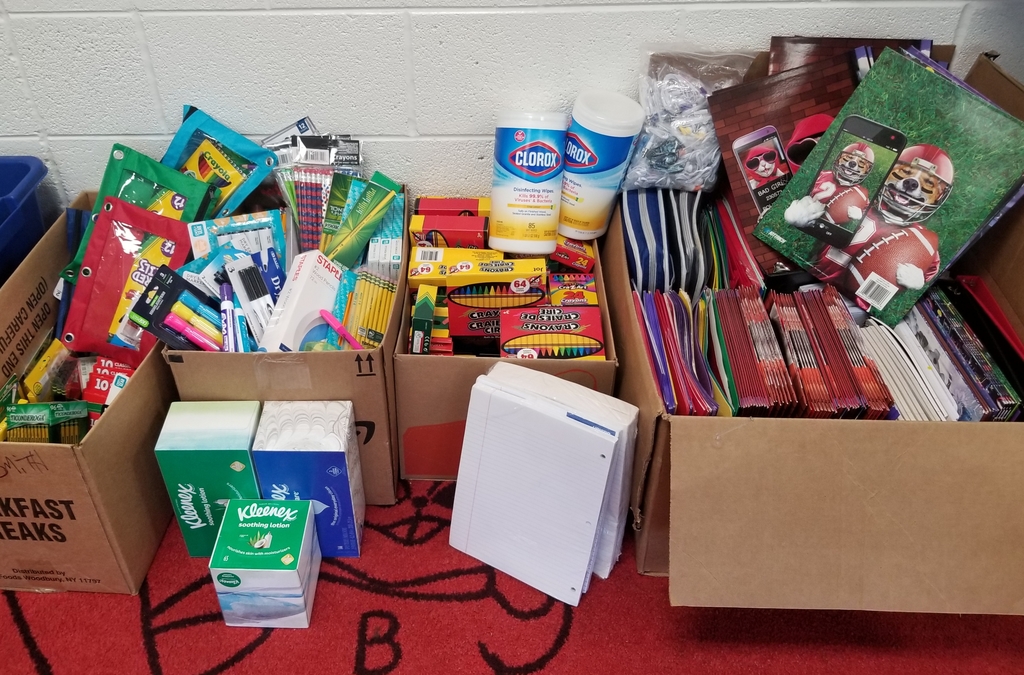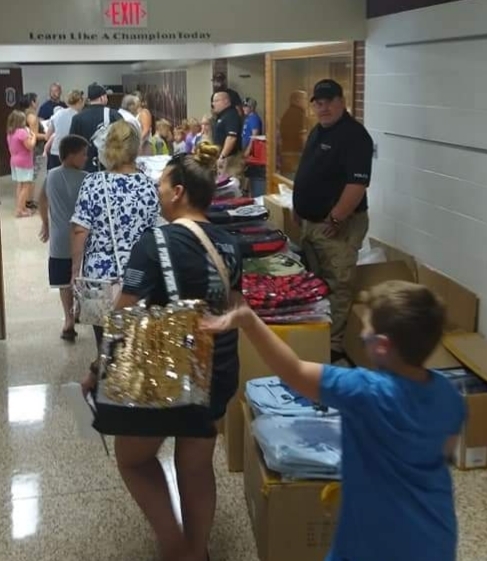 Good evening Beaverton, We are asking for a little help tonight. The Centers for Disease Control and Prevention (CDC) has announced a federal mask requirement for transit systems to mitigate the risk of COVID-19 based on the President's Executive Order 13998, issued January 21, 2021. The Transportation Security Administration (TSA) soon followed with a security directive implementing the CDC order. TSA has extended the face mask requirement for all transportation networks, including public transportation, through January 18, 2022. We beg all riders to comply with the order. Failure to do so may result in removal from school sponsored transportation. Thank you for your understanding and patience.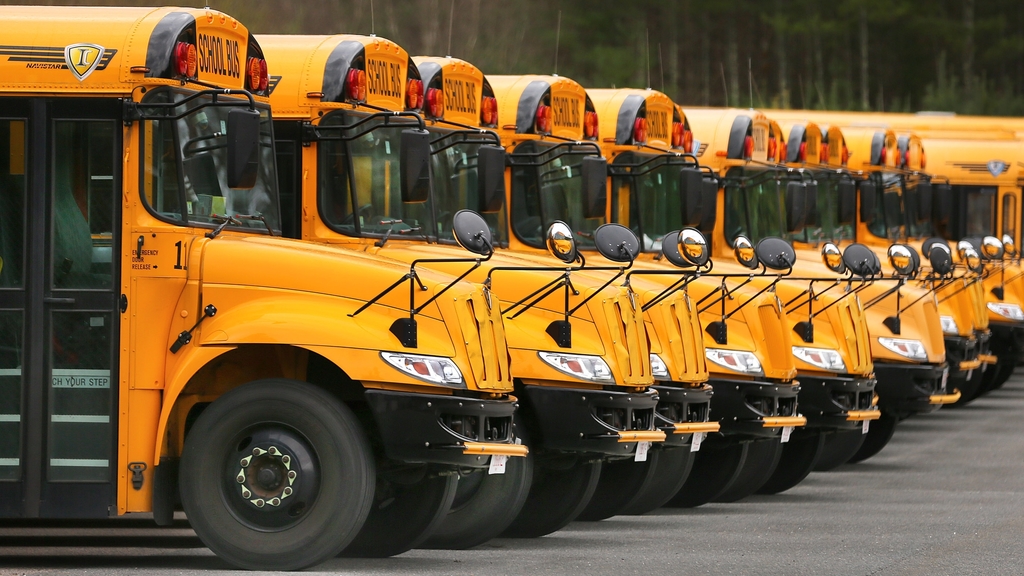 Beaverton High School Equestrian meet. The team competed this past weekend Friday 8-27 through Sunday 8-29. (Thank you Becky Tweed for the pic!) #GoBeavers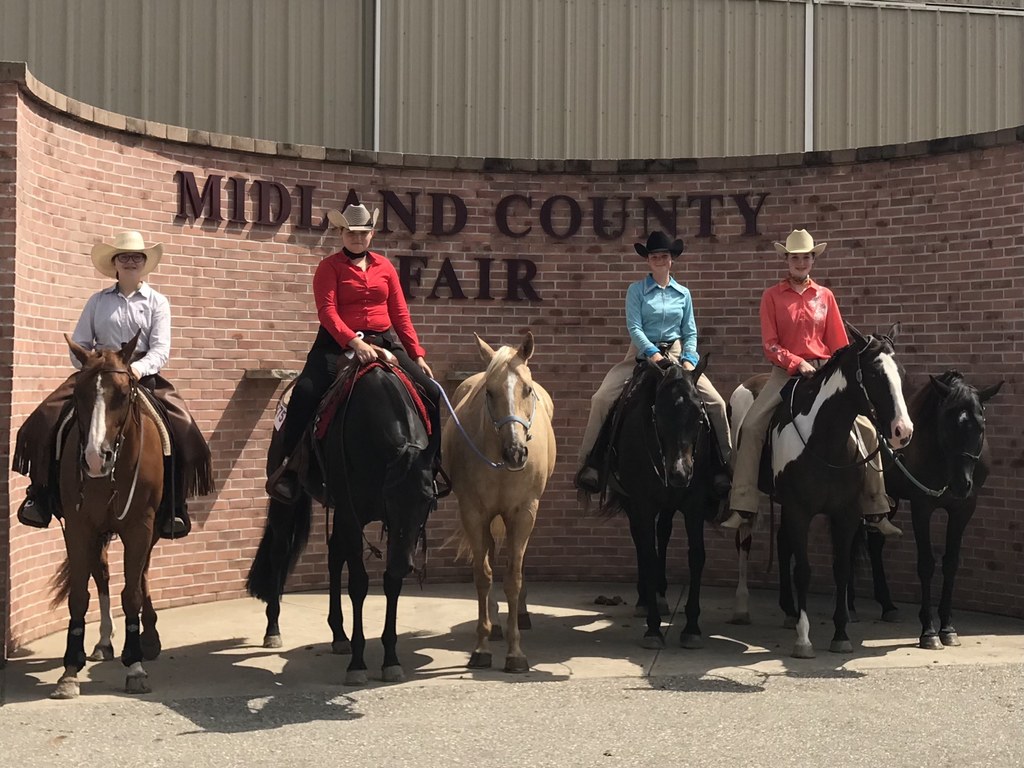 Starting the 2021-2022 school year with our guest speaker Jay Gross.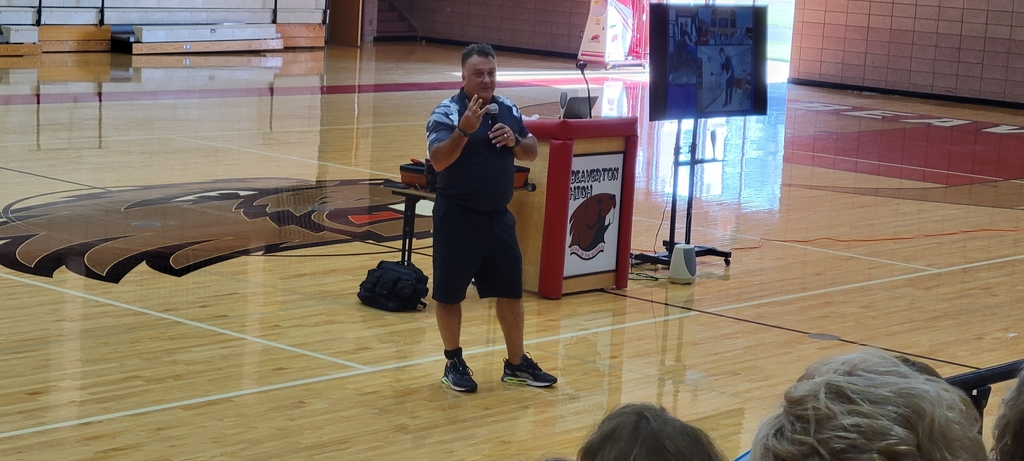 Good evening Beaverton, This Wednesday is our Back to School event. Beaverton Schools in collaboration with Thrivent Financial is hosting a Back to School supply drive during the Beaverton Schools Open House. A school supply drive is an easy way to have a profound impact on students and their learning experience. Let us do the cooking for you! Each donation = one free meal! Thank you in advance to Thrivent Financial for making this a reality once again. We look forward to seeing you on the 25th! Public Service Announcement ... Beaverton City Police Department will have a police officer in each building giving away one FREE backpack for EVERY Beaverton student in attendance! #GoBeavers